I don't remember how this series came to my attention but I'm glad it did.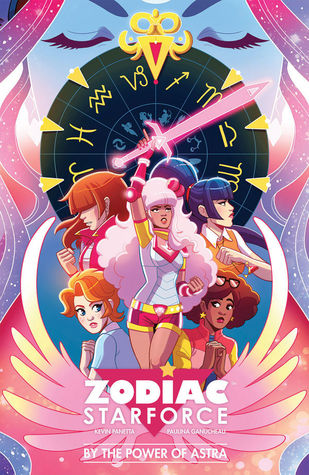 A group of teenage girls were granted powers and became Zodiac Starforce. They haven't been needed lately and their friendship has fallen by the wayside. But when their leader, Emma, gets sick and monsters return, they reunite to save the world!
I loved this! It is very reminiscent of Sailor Moon but the characters are very modern and fun. Emma's going through a lot but she doesn't let anyone down. Kim is hilarious. Savi is so so great. And sadly, I didn't connect to Molly? But it's super colorful and the artwork is stunning. My only complaint is that a Sagittarius was not represented at this time. I know there's one more volume so I pray it's rectified but also, I'm angry we don't get more than that. It's such a great story for young girls! Why do the comic gods hate me?